Welcome to Dodge Magnum Grille
We design and make custom grilles for the Dodge Magnum.
Original Hex Honey comb Style Black or Silver
True Srt Honeycomb (for SE,SXT and R/T)
Silver small hex design for some thing a bit different
Small hex design metal lower grille
Want something special? We might be able to do it for you.
Black powder coated mesh grilles.
All grilles fit SE,SXT or R/T 2005-2007 Magnums and now for 2008 Magnums
Much More! Shop all products
True SRT8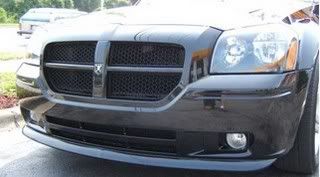 Order Now
Original Honeycomb
True SRT8 True SRT8
Powder Coat Mesh Small Hex Mesh
Order Now
Silver Original Honeycomb
Search >>>>Shop all Products<<<<
Proud member and supporting vendor of www.lxforums.com
property of octagon systems all rights reserved.
Dodge , SRT8 and Magnum are registered trademarks of Damlier/Chrysler
visitors